The following is the full-length version of a shorter commentary I wrote for The Humanist in 2016. The version at the link has the benefit of editorial oversight and fact-checking. This version is the messier director's cut: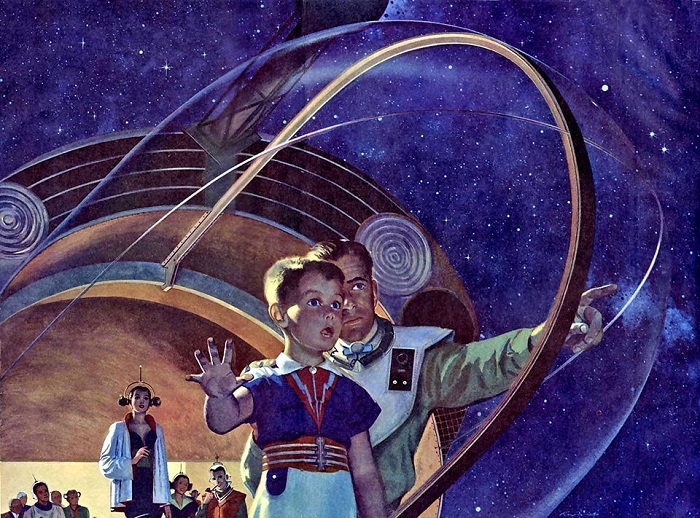 Optimism for the Future
It feels like we live in a culture where movie and television studios are perpetually finding ways to make stories darker. It's a pop culture where viewers tune in for their weekly dose of misery on The Walking Dead, depravity on Game of Thrones, and where even classic children's heroes like Batman and Superman are portrayed as mass-murdering vigilantes in Dawn of Justice. Comic book and science fiction fans have even coined the term "grimdark" to describe this apparent one-upmanship of doom and gloom constantly barraging us.
In contrast, through five decades and across three generations the Star Trek universe has remained positive, philosophical, and moral. Star Trek portrays a society built on Enlightenment virtues and embodies what a humanist future might look like. With six television series totaling 716 episodes across 30 seasons, 70 million books in print, over 40 video games, a new television series in the works, and this summer marking its 13th feature film, Star Trek endures because there is nothing like it in American media: a positive vision of humanity's future based on rationality, science, and human-improvability.
[Continue Reading…]