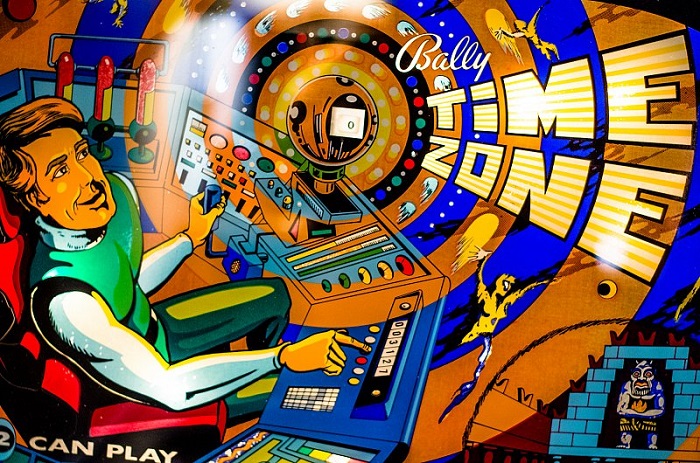 Bally Time Zone / Space Time Pinball Backglass
Photograph by
Matthew Allison
Introduction
I recently became interested in arcade history. Pinball history is particularly fascinating for the way inventors have come up with so many mechanical innovations over the years. From the first springer launch to the first speaking pinball to incorporating a wide variety of illusions, pinball remains something that simply can't be replaced with virtual versions.
While investgating a 1972 Bally Time Zone pinball machine (also known as Space Time), I found an innovation that screamed 1970s. Check out the "portal" in the bottom center of this video:
Unable to fit an entire pinball machine in my home, I went for attempting to replicate this one part. With the popularity of the Maker Movement and easy-electronics development with the arduino, I decided to see how quickly I could replicate this piece with LED lights.
[Continue Reading…]