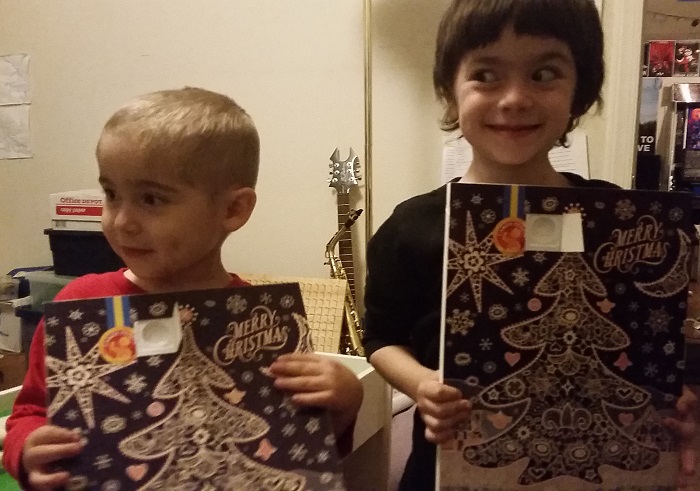 Boys with Advent Calendars
My mother took my siblings and I through a Christmas Advent calendar one year. A new-ager raised Christian, she held a positive view of the Bible I would be disabused of when I actually read the thing. Unsurprisingly, I can't recall any of the biblical stories from those sessions preceding the chocolates each night (since there was nothing to anchor them to our daily lives), but I do have a fond nostalgic memories of the familial fellowship.
So last year, I thought I would try my own advent countdown to the holidays in the spirit of tradition. Except, we would focus on appreciating the empirical world around us as it informs our Humanist worldview. After all, Christmas simply co-opts the Yule, which co-opts and coincides with a northern-hemisphere earthfull of other celebrations right around this exact same time.
[Continue Reading…]