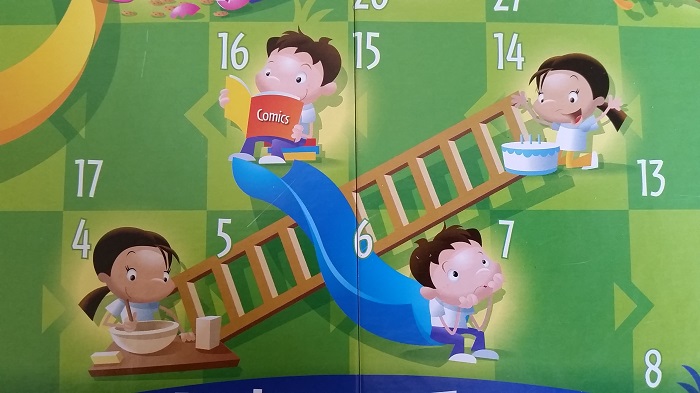 Chutes and Ladders Actions and Consequences
My young kids hate Chutes and Ladders. They hate the complete randomness of spinning that stupid wheel. They hate the complete lack of player agency as there are zero choices to be made. In fact, the game has its origins in teaching children about karma and accepting one's fate. The modern theming of the board, with artwork of children making good/bad choices before the experiencing the consequences of going up a ladder or down a slide, is completely contradicted by the game's mechanics. Even very young children recognize they are being bamboozled and quickly lose interest in the game.
CandyLand is a completely random game, completely devoid of player agency. Children take turns drawing color cards and advancing their pieces to the next matching color spaces. Like Chutes and Ladders, candy cards can leap them forward or backward along the path. The games are practically isomorphs of one another, substituting candy and shortcuts for slides and ladders and color cards for a spinning wheel.
Kids LOVE Candyland.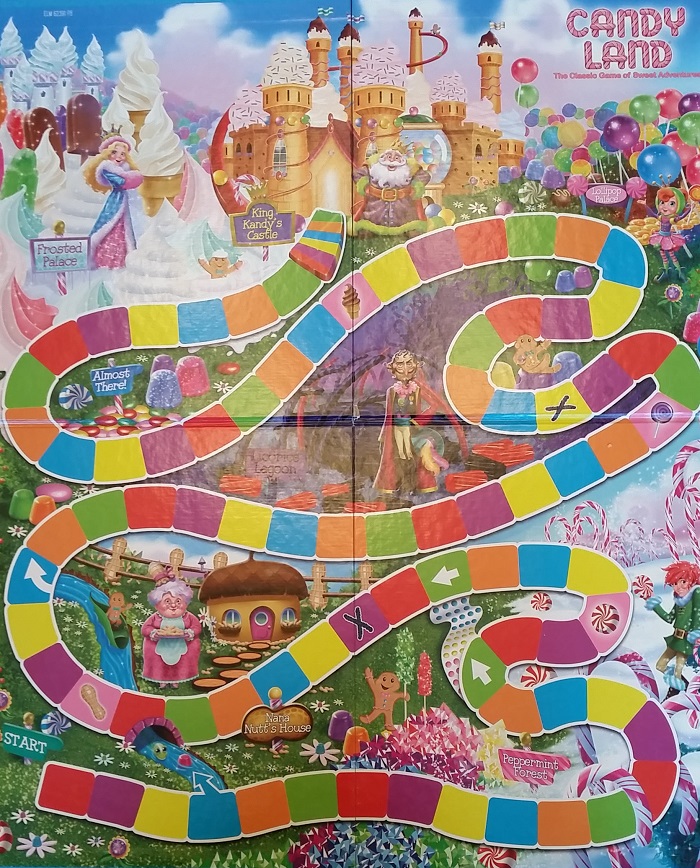 Candyland
[Continue Reading…]