"Time you enjoyed wasting was not wasted." ~ John Lennon
"Time is the fire in which we burn." ~ Tolian Soran, Star Trek Generations
The Dilemma
We have a finite amount of time in this life, and we should be mindful of how we spend it. I've recently become highly cognizant of the fact that the majority of games are simply Skinner Boxes, tricking players into pushing buttons in return for meaningless rewards. Truly challenging games like Portal and SpaceChem keep you playing because the gameplay is its own reward, while Skinner Box games keep you performing repetitive tasks with virtual rewards. Other games, like Skyrim or Final Fantasy VII, keep you playing because the story and graphics are simply that engaging.
The Original Earth Starbase Was Just Okay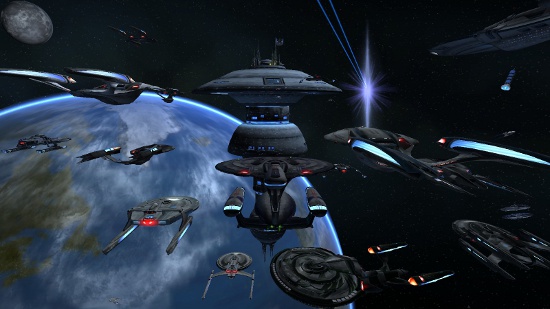 The Redesigned Earth Starbase Looks More Familiar
For the past two years I have played Star Trek Online (STO) casually, probably investing maybe a hundred hours in the game, two weeks of my life out of 104. So the question arises: Is STO time wasted? The game was never challenging, but was it at least entertaining? I think this is a question we should be mindful of with any game in which we choose to invest our time to make sure we aren't burning it.

[Continue Reading…]