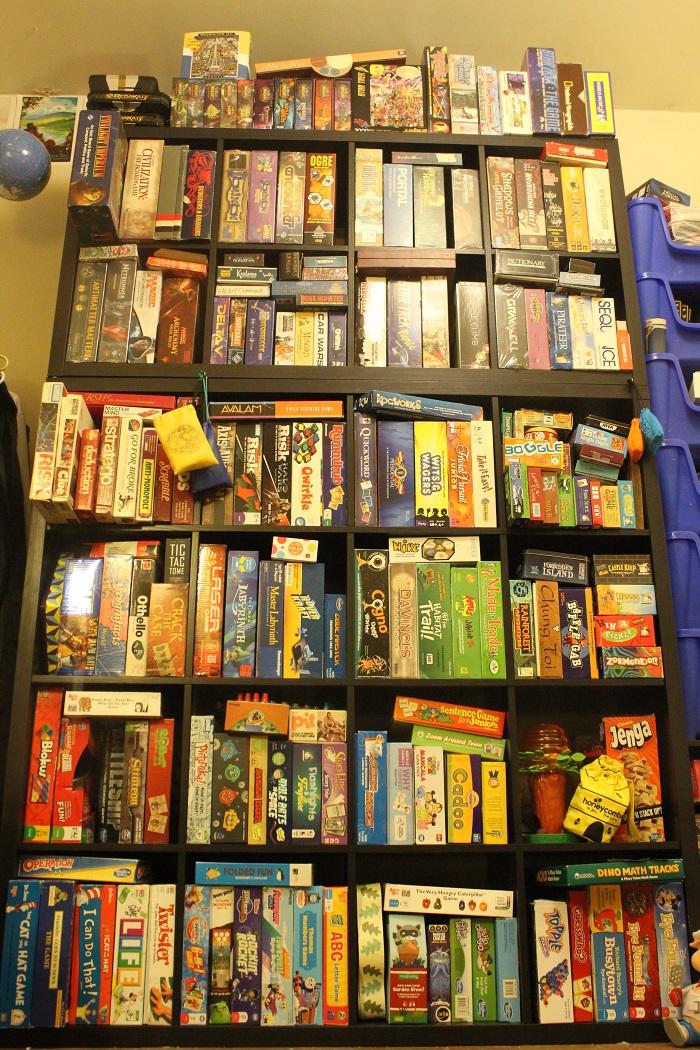 Tower of Board Games
An online friend started a board gaming club at his elementary school. Occassionally, he posts pictures of the free games companies send him. Other times he posts photos of his students engaged in play. I asked him about the games and what it was like teaching children so young board games.
"We have good and bad days, but we stick to it and try different things," he told me. "It's all about the long-con."
In a world of easy entertainment like movies and dazzling entertainment like video games, I'm overjoyed to see boardgames surging in popularity in America. I'm glad to see adults embracing "child's play" as a means of cultivating mental plasticity. Games keep our minds young by challenging us and prompting us to think in unusual ways.
Plato recognized the importance of gaming in childhood when he said, "[I]f a boy is to be a good farmer or a good builder, he should play at building toy houses or at farming and be provided by his tutor with miniature tools modelled on real ones… One should see games as a means of directing children's tastes and inclinations to the role they will fulfill as adults." I also see immense potential for gaming in education. I'm not talking about gamified education, which involves skinner-box methods of hooking children into learning for rewards, but rather game-based learning, which means using actual game play to teach and explore concepts.
Here's what I've learned from a few years of playing board games with my young boys.