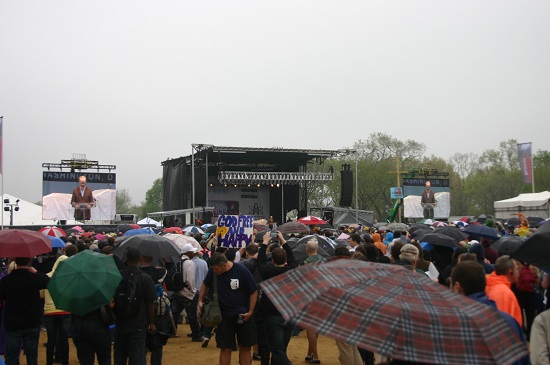 The Reason Rally
I remember unexpectedly having that conversation with my mother in law while riding in the car recently:
"What do you mean Sagan isn't going to be raised Christian?" she asked when we accidentally let slip that he wouldn't be going to a Christian church.
"There's lots of possible belief systems out there," Vicky answered, "and we're going to let him decide for himself."
"When he's old enough, he can read the Bible if he wants," I said.
"Old enough?" Grandma asked.
"Ummm," I hesitated and decided to just let it out, "Yeah. When he's old enough to read stories about daughters getting their father drunk to have sex with him, a husband giving his wife to be raped by a mob and then chopping her up into pieces to mail to his allies, a prophet summoning bears to devour children for teasing him about his male-pattern baldness, fathers sacrificing their virgin daughters to god as thanks for victory in war, mothers entering contracts to eat one another's' sons, … You know, when he's old enough to be exposed to those kinds of stories."
"Ha. Ha," Grandma chuckled. "Yeah. I see what you mean."
It's so strange that in a world where humans can see to the edge of the Universe, live to a century through modern medicine, access unimaginable volumes of information online, and fly all over the world that I am still put in the awkward position from time to time of having to explain to someone that I don't believe in any of the mythical invisible entities known as "gods." It's also awkward because I don't walk around all day thinking about the fact that I don't think about such deities. I don't identify as a non-theist any more than I identify as a non-Mr. Snuffleupagusist. I identify as a Scientist a person who focuses on our shared empirical understanding of the natural world revealed through experimentation and inductive reasoning.

[Continue Reading…]