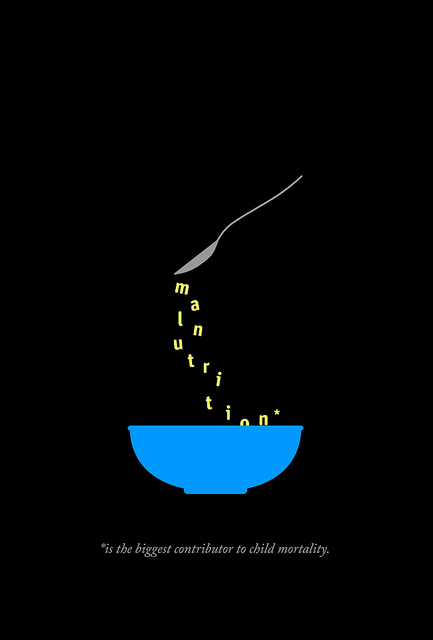 Malnutrition Affects the Mind
Credit:
REL Waldman
For thousands of years civilizations have extended social safety nets to its most disadvantaged members in order to ensure a minimal level of wellbeing. The Roman Empire, ancient Judaism, the Chinese Song Dynasty, the Catholic Church, Islam and many many other civilizations have a history of providing social welfare not only out of a humanitarian ethic, but in order to raise the quality of life of all citizens. "A nation's greatness is measured by how it treats its weakest members," to quote Mahatma Ghandi.
This ethical imperative has come under assault in America from a vocal minority over the decades. From form President Ronald Reagan creating the now near-mythological "Welfare Queen" stereotype that pundits have regularly invoked in one form or another ever since, despite a dearth of evidence that such a person ever existed, to the more recent case of Fox News arguably going off the deep end in its efforts to demonize the poor in America (more examples here). They are decrying what they see as abuse of the social welfare system, and many of them advocate its dissolution altogether.
What would happen if we got rid of social welfare altogether? Got rid of food stamps and other governmental forms of assistance to ensure poor children have proper nutrition, basic education, and health care? Science knows the answer.
Science knows because scientists have studied children born in times of famine, seeing how they compare to children born in other times, and have witnessed and documented the lifetimes of hardship that result. As Lise Eliot, Associate Professor of Neuroscience at The Chicago Medical School of Rosalind Franklin University of Medicine & Science, explains:
The effects of malnutrition have been thoroughly studied in experimental animals, where we have achieved a fairly detailed understanding of the timing and type of nutrients needed for optimal brain development. Unfortunately, plenty of data are also available for human populations. A large proportion of children in the world are undernourished because of famine, poverty, war, and other natural or man-made disasters. It is through studies of such children that we have learned the ways in which inadequate early nutrition can permanently impair brain function. Children who were undemourished as fetuses or infants tend to score lower on IQ tests, perform more poorly in school, have slower language development, exhibit more behavioral problems, and even have difficulties with sensory Integration and fine motor skills, compared with children from the same culture who were adequately nourished. The earlier the malnourishment begins (starting with midpregnancy) and the longer it lasts, the greater will be the resulting problems and the less likely they can be overcome later on. By comparison, adults who undergo even the most extreme starvation do not suffer any intellectual impairment. Thus the brain has a special sensitive period for nutrition in infancy corresponding to the phase of massive synapse growth and axon myelination, both of which require considerable metabolic energy. [emphasis mine]
[Continue Reading…]