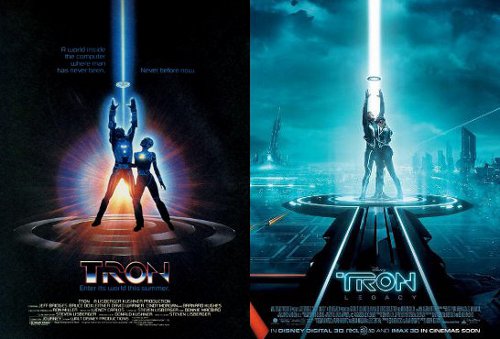 Tron and Tron Legacy
I attended the Experiments with the Imagination session at Science Online 2011, where we discussed what made good versus bad inclusion of science in fiction. Interesting points were made, such as audience members being able to excuse bad science for kick-ass portrayals of scientists, like in the movie 2012, and a deep concern for how science is portrayed in film because Hollywood blockbusters carry so much cultural influence in America.
There was also an intriguing question about working scientific elucidation into fiction, which stuck in my mind when a member of the audience mentioned how terrible was the film Tron Legacy and was met with lots of head-nodding and murmurs of agreement. I had actually enjoyed Legacy, and, after rewatching it, realized that I was seeing a very different film than the average audience member.

[Continue Reading…]