YeYeah, that's right. I've figured out a way to science-theme out Thanksgiving. I've heard cicadas taste like shrimp, which makes sense as they are arthropods like crabs and lobster. Alligator tastes like fishy chicken, which makes sense as reptiles are the bridge between fish and birds.
Tyrannosaurus rex's closest living relative is the chicken, so take a moment tonight to savor the flavor in that context.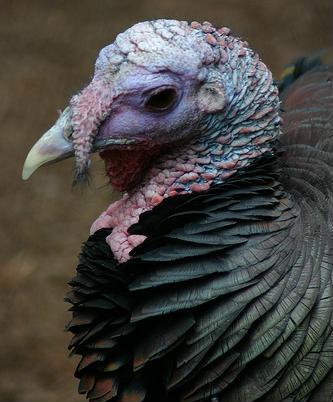 Turkeys and Other Birds are Dinosaur Descendants
Credit: Yo Soy
More evidence for why that turkey you are eating tonight probably tastes a lot like dinosaur can be found here.